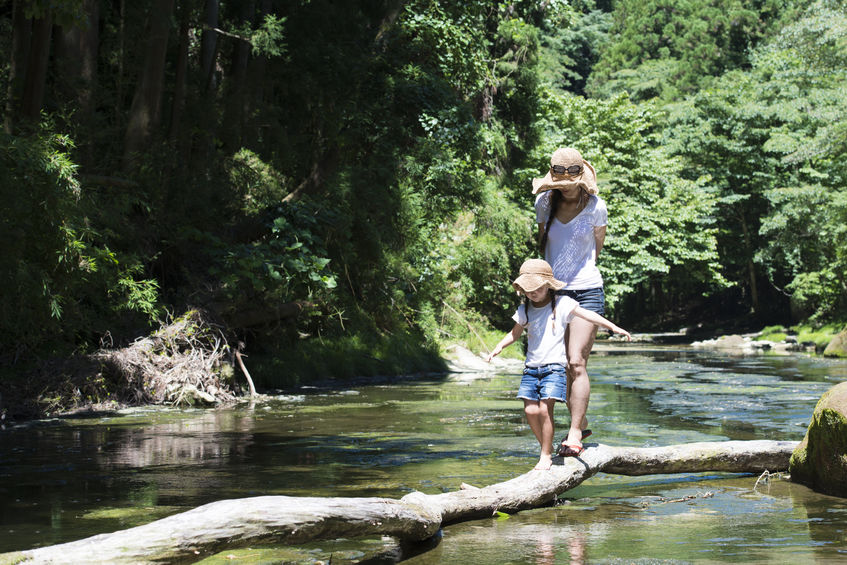 Invite Mother Nature to Contribute to the Interior Design of your Asheville Home
The appeal of a summer day is easy to understand. Blue skies, the warmth of the sun on your skin and time to call your own – what's not to love? And when you're spending that summer day out and about in Asheville, NC, interior design is probably the last thing on your mind.
There is no shortage of natural beauty in this amazing part of the world we call home. But why limit yourself to enjoying it in summer? Let Mother Nature inspire your approach to interior design in Asheville. 
Summer is the perfect time to look for ideas! Take a little advice from Explore Asheville and get out there! "Take a day hike or bike ride on one of many popular trails, discover rushing waterfalls or marvel at the native wildlife of the Blue Ridge Mountains," they say. "Take in the view from atop Mount Mitchell, the highest point east of the Mississippi River, or have a picnic surrounded by 360 degrees of mountain beauty."
Bring the Outdoors In 
While you're out there, breathing in the fresh mountain air and soaking up the sunshine, keep an eye out for things that might remind you of the beautiful summer day you're enjoying. 
Collect a few interesting rocks, pick up a stick that twists and turns, snap a photo of the view that takes your breath away. When you get home, find a special place to display your treasures. As the days grow shorter and winter draws near, they will rekindle memories of the simple pleasures of a summer day. 
A Breath of Fresh Air
As the days grow shorter, you may want to think about other ways to bring the fresh air feel of a beautiful day into your home. 
July may be National Picnic Month, but that doesn't mean you can't enjoy a picnic the other 11 months of the year. Instead of planning of a summer picnic in the park, you could plan a romantic picnic on the living room rug in October or invite family and friends over for a picnic in the great room in January. 
Spread some colorful blankets on the floor, pack baskets full of cutlery and condiments. Using paper plates means clean up will be a breeze and by having your picnic inside, you won't have to worry about ants and other pests. Perhaps best of all, staging an indoor picnic is sure to create some memorable moments and make a lasting impression on your guests. 
For other ways to bring the beauty of the outdoors in, contact the leading Asheville interior decorators at the Stratton Design Group by calling 828-505-9500.