Interior Design, Custom Home Design & Project Management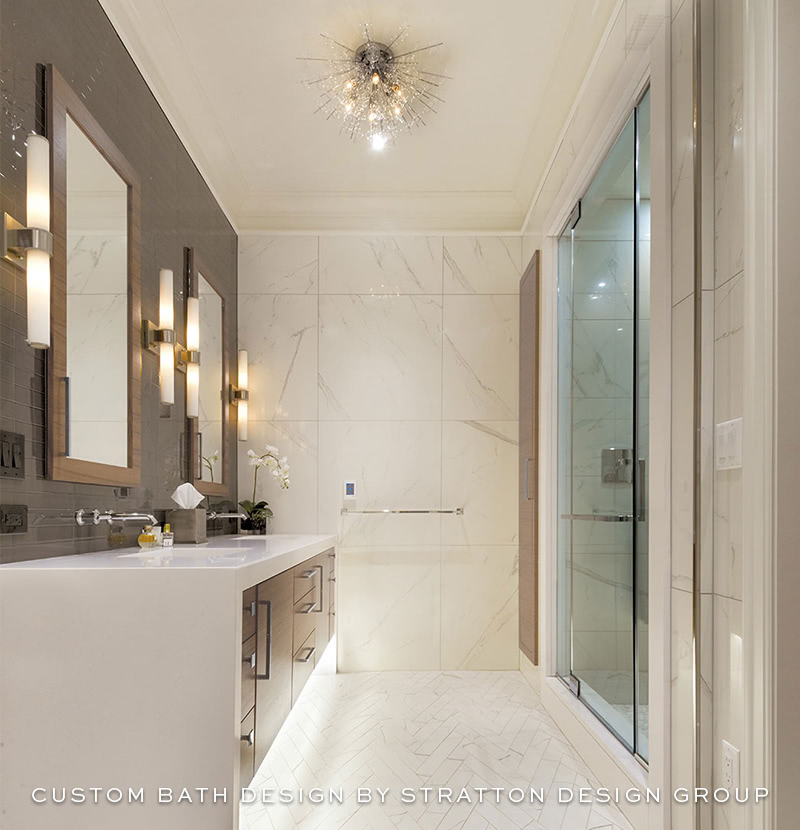 Stratton Design Group is renowned for tranquil and luxurious interiors – our work primarily focuses on interior design for high-end Custom homes & Remodels, Commercial & Hospitality projects. We have designed dozens of luxury spa's in upscale hotels creating environments that invigorate the spirit. These same design principals can be applied to any residential project and along with our expertise in lighting design, give us a highly unique differentiation and perspective that very few design professionals could possess. Our talented team of interior designers enjoy projects that have creative potential and the opportunity to do meaningful work for like-minded people.
Stratton Design Group offers turn-key design, decor and project management services tailored to meet the distinctive needs of each client and beautifully compliment the architecture of each home. Working seamlessly with architects, builders, trades, and craftsmen, each project is approached with exacting standards to create beautiful, functional, and luxuriously comfortable interiors.
We believe luxury is in the details and our team is meticulous about how your home is built – every detail is attended to in our design process and the drawings we produce to construct a home… We create elegant and inviting homes that epitomize the lifestyle and tastes of the families who live in them.
Please contact us for more information and a free consultation. Our Portfolio displays our work along with On the Boards, renderings and work in progress.