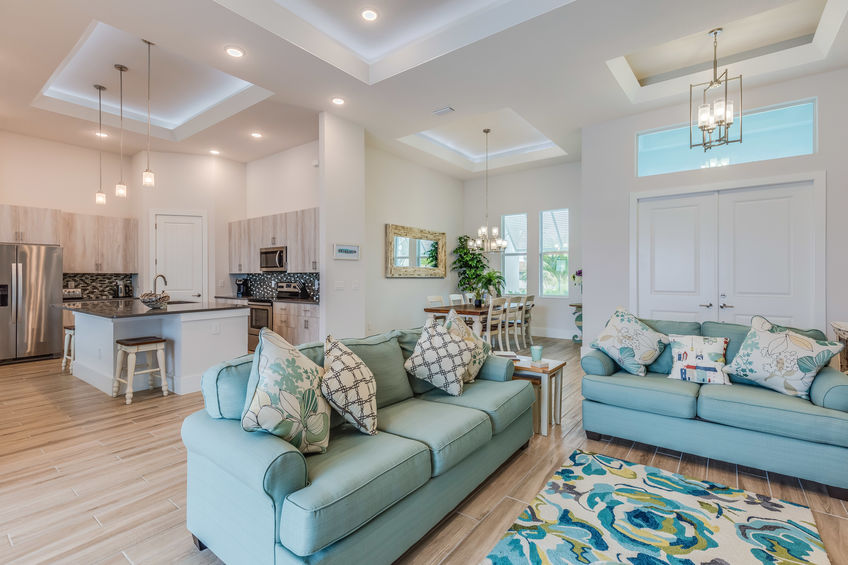 The History of Open Floor Design
Ask any of the talented interior designers at Asheville's Stratton Design Group and they will tell you that open floor plans projects have been among the most requested design concepts – as well as the most challenging and the most rewarding. 
You might think of open floor design plans as a recent development, but like so many other trends in interior design that Asheville homeowners have fallen in love with, open floor plans are nothing new. 
Home improvement expert Lee Wallender, writing for The Spruce, takes us down memory lane.
Opening Up Floor Plans
In older floor plans, most times you would find the kitchen at the back of the house because it was considered more like a service area and not a place where you could socialize. 
The open floor plan began its story in the years after the World War II. Hundreds of young families with kids wanted something less formal, a place where a family could bond and have a good time. An open floor plan offered flexibility and allowed parents to keep an eye on the kids.
 As the population started to grow, in many parts of the country – especially urban areas – space became an increasingly rare commodity. 
"Homes no longer had the luxury of official libraries or studies; instead, children needed to do their homework at the dining room table. Being able to keep an eye on the whole family from one area had distinct advantages," Wallender said.
In the 1950s, the open floor plan was considered delightfully modern, and the kitchen became the hub of the home. 
In the 1990s, the open floor plan started to make a comeback and was increasingly used in new residential construction. At the same time, homeowners began tearing down the walls of older houses to make a modern statement. 
According to Wallender, the open floor plan offers a number of advantages, including:
More sociable

Natural light reaches more areas

Appeals to prospective buyers

Enhanced sight lines

Allows for flexible configurations

Creates multifunctional spaces
If you would like more information about the possibilities of open plan designs, contact Stratton Lighting and Design Group, considered to be one of the best interior design firms in Asheville.