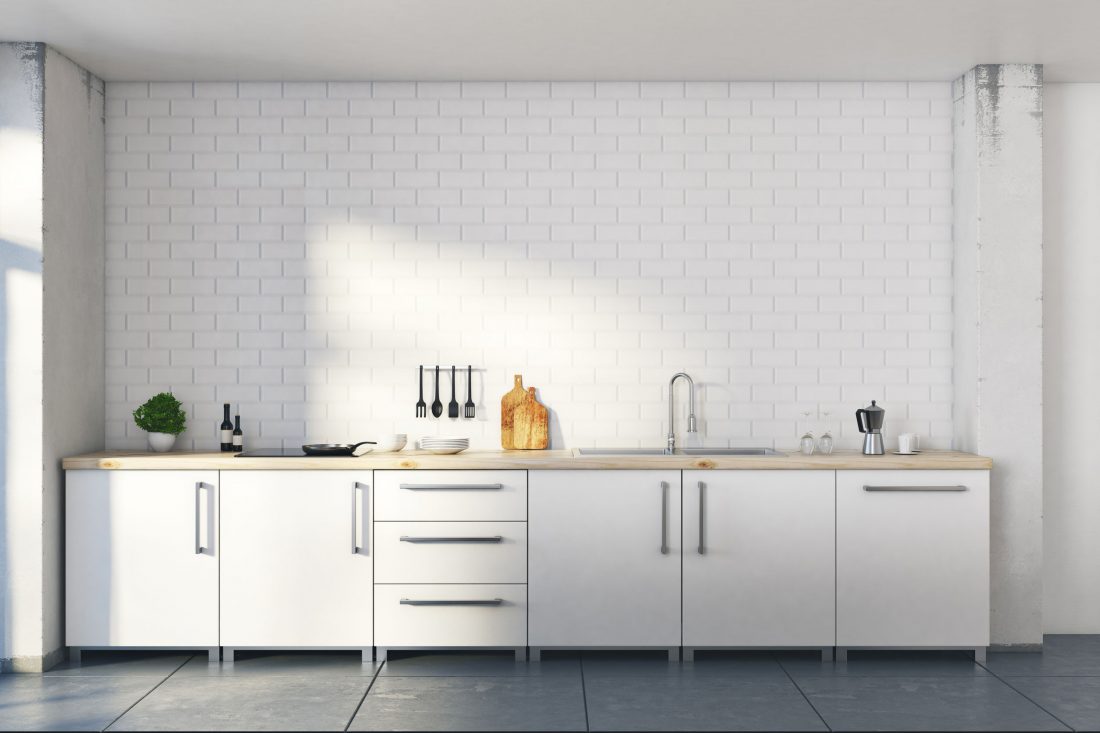 Timeless Interior Design: White Kitchens
America loves a trend – from pet rocks and fidget spinners to the ice bucket challenge. Fortunately, trends in interior design in Asheville don't turn over quite as quickly as they do on your favorite social media platform. (Just imagine if they did, you'd have to start redecorating before the paint was dry on your last redo!) 
As Doug Stratton, one of the most sought-after interior designers in Asheville, will tell you, however, your own personal style as well as the way you use a particular space should always be your guiding light. There are plenty of things you can do to incorporate the latest design trends without having to call in an Asheville interior decorator. 
Timeless with a Twist
One way to work with trends is to start with a neutral palette. That makes it easy to swap out accents as your tastes or the hottest trends change. A great example of this is the timeless white kitchen. 
The kitchen is usually the heart of the home and some of today's design trends will have it pulsing with life, if done right. 
As the folks at HGTV say a white kitchen can be "Anything But Vanilla." Here are two of the easiest ways to change the look and feel of your kitchen – whether in response to the latest trend or on a whim:
Freshen Up with Fabric: "

Graphic tile isn't the only way to add color and pattern; fabric is a budget-friendly solution that can be easily switched out to update your kitchen's look on the fly," the design pros at HGT explain. 

Pop in Some Color: "

If your existing white kitchen just needs a little pick-me-up, take a cue from designer Katie Ridder and turn to budget-friendly paint for the fix," is the recommendation from HGTV. In the example they provide, Ridder painted the mullions of the kitchen window apple green. She carried the theme through by placing a few matching pieces of green dishware on display in the glass-front cabinets. 
You may find a trend that really speaks to you – like minimalism or mid-century design – but you shouldn't chase after a certain look just because it's popular at the moment. You're going to have to live with it, intimately. 
The team of Asheville interior designers at the Stratton Design Group will work with you to create custom spaces that are beautiful, comfortable and functional… today and tomorrow. For more information on our full range of interior design services for Asheville homeowners, please call 828-539-4517.