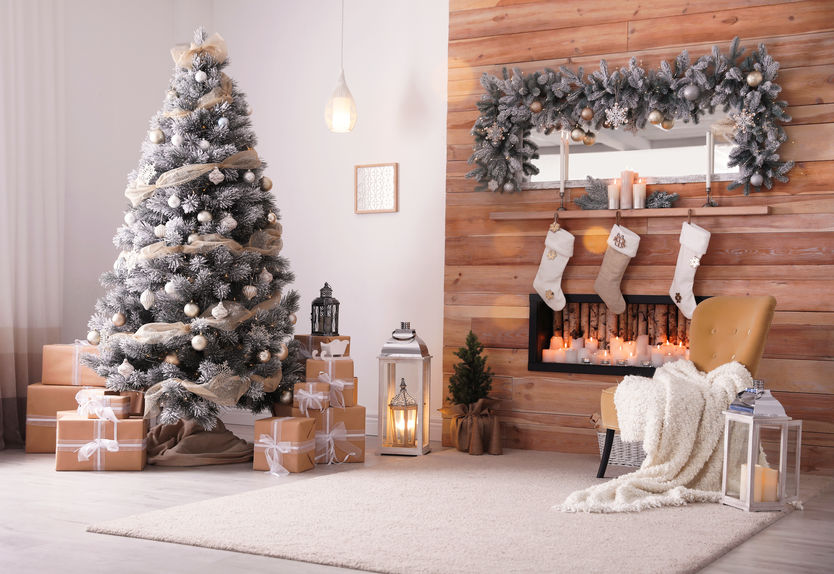 Does the Design of Your Asheville Interior Include a Fireplace?
Not every Asheville interior design includes a fireplace. And, of course, that means there is no chimney for Santa to come down. More than one of the interior designers at Asheville's Stratton Design Group have had to face this challenge and we can assure you – and all the good little girls and boys living in homes without fireplaces – that Santa has other ways to deliver gifts.
What does Santa do when there is no chimney? 
Santa has two options other than going down the chimney: 
1 – As the folks at MarketWatch report, "For homes without a chimney, Santa simply uses some of his magic dust that will make a chimney appear, according to the questions-and-answers section of NorthPole.com, a site that also processes children's letters to Santa. The chimney disappears as soon as Santa leaves." 
(Our Asheville interior designers don't have those kinds of superpowers, but they can make a fireplace that is ho-hum become the stunning focal point of any room.)
2 – Creating a chimney out of thin air can be a lot of work, so some folks leave a magic key for Santa. Just leave it outside your front door for Santa to find and he'll let himself and deliver his gifts, before taking a quick break to enjoy those cookies you left out for him. 
In addition to Asheville interior designs without a fireplace, there are also homes in Asheville that do have a fireplace, but don't have a chimney. (Gas fireplaces do not require a chimney. There are also new options for venting a fireplace.) So, while you might be able to hang your stockings with care, you may still need to leave that magic key outside for the jolly old elf. 
If there is a chimney, how the heck does Santa fit into it?
Once again, relying on info from NorthPole.com, MarketWatch says, "Santa holds the left side of his nose, which allows him to shrink to the size of the chimney. Once down, he holds the right side of his nose to return to his regular size."
If your fireplace questions have more to do with style and the latest trends, please contact Stratton Design Group, one of the most sought-after interior design firms in Asheville.