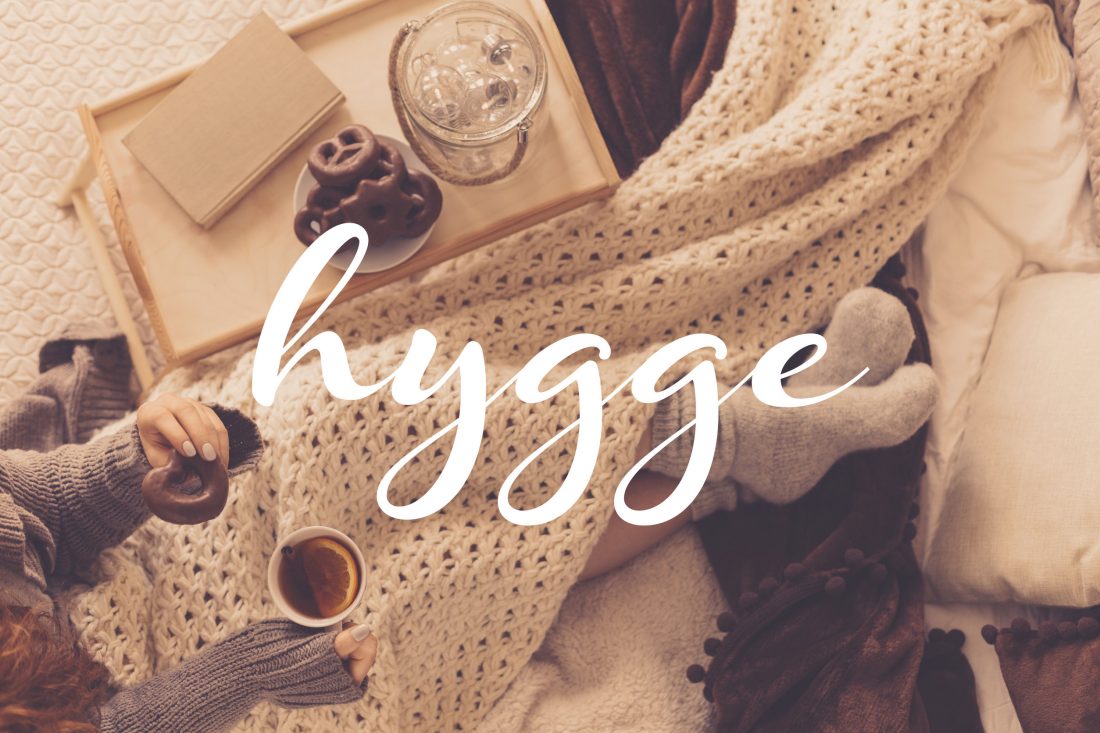 Three Ways to Warm Up Your Home Décor – Hygge Style!
You don't have to swap style for comfort, as the expert Asheville interior decorators at Stratton Design Group will attest. And comfort is extra important this time of year, when the combination of shorter daylight hours and chilly weather forces most of us to spend more time inside.

Don't let the winter blues get you down, instead get creative with your indoor space by making your home a cozy yet stylish haven that will bring you joy every day. That's the secret to the Scandinavians success!

"If you've ever wondered how those Scandinavian countries with long, cold winters (read: up to 17 hours of darkness a day for months on end) manage to be the happiest nations in the world, we have an answer for you. It's called hygge," the folks at HGTV say.

"Pronounced 'hoo-gah' this Danish expression is an attitude towards life that emphasizes finding joy in everyday moments. Rather than drudge through the winter, hygge is about celebrating coziness, warmth and family, as well as practicing mindfulness — and TBH, we love it."
Add Warmth to Your Interior Home Décor

Embrace the hygge lifestyle and enjoy this time of year by incorporating some simple, yet effective touches. Among the suggestions from our Asheville NC interior designers are using warm colors, soft textures and lighting.

Try these three tips to chase away the chill:

Light Candles: Our expertise as a lighting design group isn't usually associated with candles but lighting a candle can be an easy way to create a warm feel in a room. Candles come in all shapes and sizes, scented and unscented, but all have the same effect of creating a special ambience in your room. Whether it's a candlelight dinner or a candlelit soak in the bath, there's something magical and calming about the flickering, warm glow of a burning candle. How you display your candles is up to you – from grouping different sizes together to tealights floating in a bowl of water, the possibilities are endless.
Add Texture and Warmth with Throws and Pillows: In the winter we all love to cuddle up on the sofa with a warm, cozy blanket, propped up with equally comfy pillows. Chunky knit cushions, faux fur throws, shag rugs, textured blankets – these will make your winters comfortable, warm and stylish.
Color Schemes: There are so many styles and colors to choose from, but for a tranquil and more nuanced effect, stick to a mixture of colors like grey, deep reds, emerald green tones, and off white. Warm, comforting colors can range from subtly white tones and organic woodsy browns, to a versatile navy blue or even a splash of yellow. If you feel like it, why not change up the accent colors in a room this winter. 
Whatever your interior design needs this winter – or any season – our team of talented and experienced interior designers in Asheville, NC would love to help you create your own special sanctuary. Call the Stratton Design Group, the premier interior design firm in Asheville, for more details: 828.539.4517.