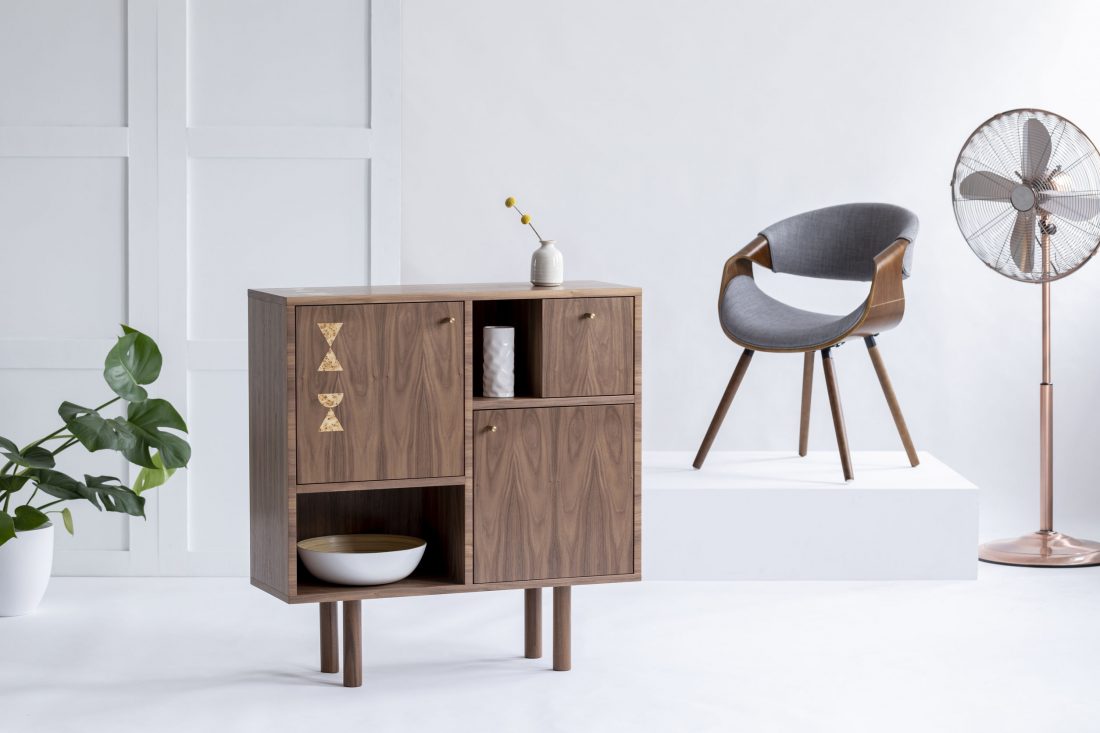 Midcentury Modern Interior Design for Asheville Homes
Midcentury modern design continues to be extremely popular – not only in Asheville's finest homes but across the country. Rather than blindly following the trends, Doug Stratton, principal interior designer at Asheville's Stratton Design Group, believes in adapting this iconic design style to fit the unique needs and tastes of individual homeowners in the region. 
What Is Midcentury Modern Design?
You may be able to recognize midcentury modern style when you see it. You may know you like it. But, if you can't pin down a definition when asked, don't worry. You won't find two experts who can agree on exactly what defines midcentury modern. Some say the style began in the 1930s, others say it was the '40s. Whether its reign ended in the 1960s or the 1980s isn't really important, though. 
What matters, say the experts SDG, one of the leading interior design firms in Asheville, are the basic concepts celebrated so beautifully by midcentury modern design, including: 
Sleek lines and simple forms

Integration of nature/organic influences

The use of new materials and methods to reimagine traditional spaces and pieces of furniture 

Functionality
In general terms, you can expect true midcentury interiors to flow organically from one room to the next. Iconic architects like Philip Johnson Richard Neutra, Pierre Koenig and Ludwig Mies van der Rohe used new building materials and technology to create homes that celebrated flat planes and clean lines. Traditional windows were abandoned in favor of large expanses of glass that effectively eased the divide between man and nature. They envisioned spaces that would serve a multitude of purposes.
Furniture and lighting were reimagined by revolutionary designers like Harry Bertoia, Charles and Ray Eames, Arne Jacobsen, George Nelson, Isamu Noguchi and Eero Saarinen reimagined traditional pieces, creating seemingly simple styles that remain in demand. 
Bringing It Forward
Because of its simplicity, its functionality and the beauty of its clean lines, midcentury modern design will probably always be with us. That simplicity can be deceptive, though. As Architectural Digest stipulates, "Although sleek and timeless, the style can quickly monopolize a room (or make it appear dated) if it isn't executed with care. The key to making the aesthetic look decidedly non–Brady Bunch is understanding its history and creating a modern mix."  
The professional team of interior designers at Asheville's Stratton Design Group will work with you to incorporate just the right amount of midcentury modern design features to create the look and feel that will suit your tastes and your lifestyle. Our unique expertise as a lighting design group lends itself especially well to midcentury design, but we also provide complete design services from top to bottom for residential and hospitality environments. 
For more information, please contact Stratton Design Group, one of the most innovative and respected interior design firms in Asheville, at 828-505-9500.