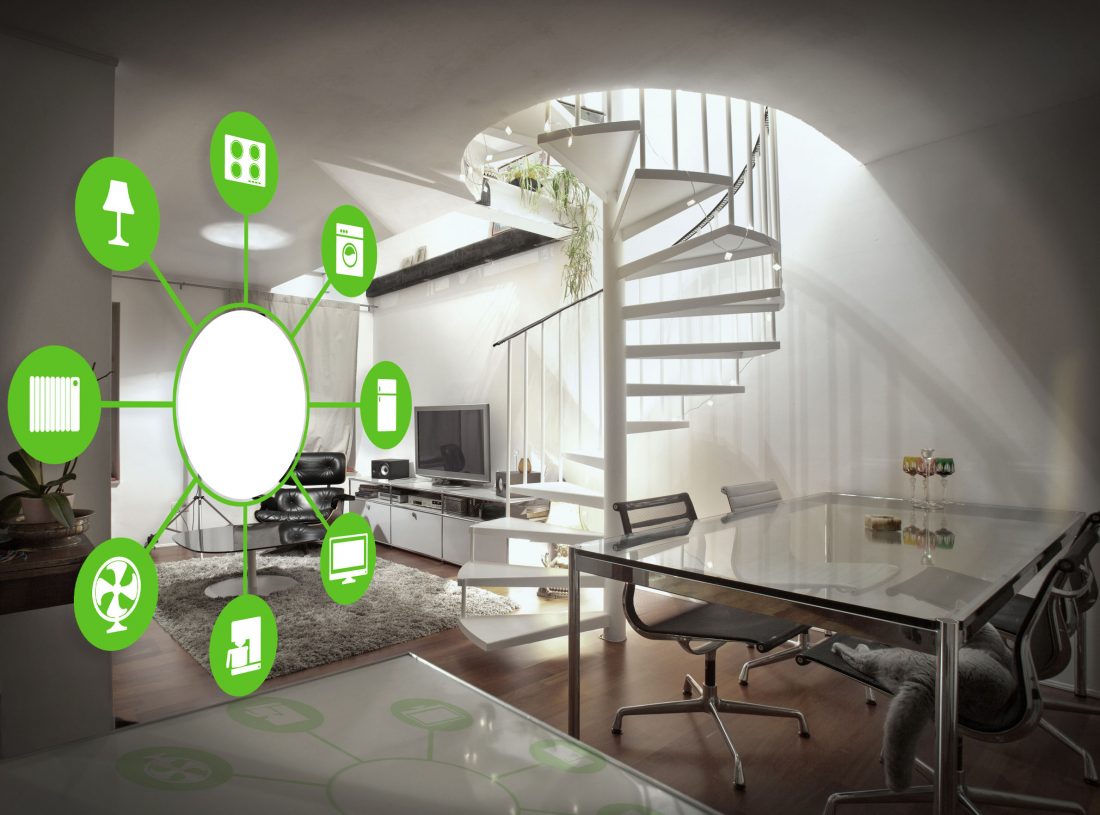 Smart Home Technology and Intelligent Interior Design
Smart home technology is where form and function intersect in new and exciting ways in the digital age.  As what they call the Internet of Things (IoT) continues to develop and expand, home automation will increasingly become woven into the fabric of our lives. That's why innovative Asheville interior designers, like those at the Stratton Design Group, are staying one step ahead of the curve.  
What is IoT?
The Internet of Things refers to the ever-growing number of objects that are equipped with electronics that allow them to connect and communicate with other devices – including smart phones and smart speakers – allowing you to monitor and control them. 
According to the National Council for Home Safety and Security (alarms.org), 
57% of Americans say that having smart products in their house saves them about 30 minutes per day, that's 182.5 hours a year, or roughly a week and a half. 

47% of Millennials already own some smart home devices 

70% of those who already own one product are planning to buy another one.

(Source: 

https://www.alarms.org/smart-home-statistics/

)
By next year, the experts say, the market for these products could approach $40 billion in the US.
The National Council for Home Safety and Security reports that products that allow you to monitor your house from your smartphone are, far and away, the largest segment of this market. Other available products that can enhance the safety and security of your home, including cameras, video doorbells, carbon monoxide and fire alarms and lighting. 
What smart devices are we hoping to get? Alarms.org reports that:
IoT and Interior Design
It's easy to see how understanding smart lighting would be of importance to a lighting designer, but what does the IoT have to do with the work of the interior designers at Asheville-based Stratton Design Group?
We believe that everything from your smart speakers to your smart kitchen appliances has an impact on the way you use the various spaces in your home. Understanding how a space is used is a critical component in the creation of custom designs that are as functional as they are beautiful.  
If you are interested in incorporating smart home technology in your new home or in a renovation of the beautiful house you already love, you can trust the talented team at Stratton Design Group, one of the most innovative and respected interior design firms in Asheville, please call 828-505-9500.