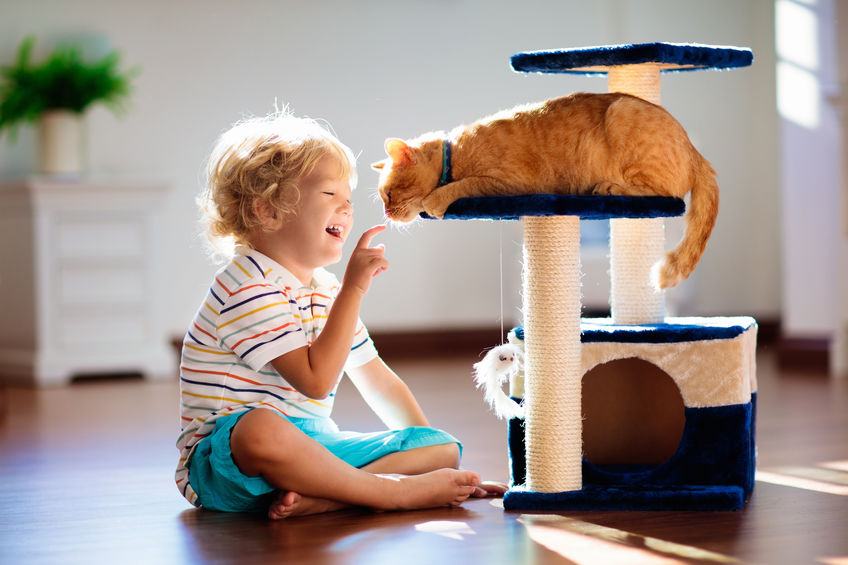 Pet-Friendly Interior Design
People love their pets. And the interior designers at Asheville's Stratton Design Group love people who love pets.  
We understand that your pet is a member of the family – and just like any other member of the family, their needs and wants should be reflected in the interior design of their Asheville home. From a dog's bed to a cat's tree house or even an aquarium, your pet should have its own space in the right place. 
What Ae the Essentials?
Whether you are building a new home or remodeling an existing residence, the interior design of your Asheville home should be both functional and beautiful. If you have pets, it is important that you let the interior designers at Asheville's Stratton Design Group want to know so that they can take their functional needs into account, too. 
What are some of the essential items that should be considered in the design of your home?
Every pet needs that special cozy, fluffy spot that is all their own. You may even want to have a few of them around the house: One in the living room, so your baby (and pets are our babies) can watch TV with you, and another is in the bedroom next to your bed, so your pet won't feel lonely at night. Some put additional beds in the office.
Cat's love their vertical space. Providing a place where they can climb and perch will not only make them happy, but it could also save your lovely new furniture. Depending on the size you select, a cat tree can take up a lot of space. (But it's for your baby, so who cares?) You may want to put it next to the window, so your cat or cats can look outside for some entertainment. 
Toys, food and leashes need to be organized. Do you need dedicated cupboard space in the kitchen to store bags of food, treats and cans? If you have a dog, you may want some stylish storage by the door where you can keep the leash and any outdoor toys or gear. Even the basket or box full of toys will need a special – and functional – place. 
Some pet lovers also love collecting things that remind them of their furry baby: everything from adorable figurines to stylish wall décor and from pillows with paws to doormats with pet-friendly quotes. Sellers of pet décor never have a lack of clients. If you are proud to be a crazy cat lady, you may want a special place to display your collection of cat-themed items. Maybe you have a portrait of a beloved dog that needs to be hung in a special place.  
Some of Asheville interior decorators at Stratton Design Group are pet lovers, too, and they would love to talk to you about all the different ways you can make the interior design of your Asheville home pet-friendly. For more information, contact us.